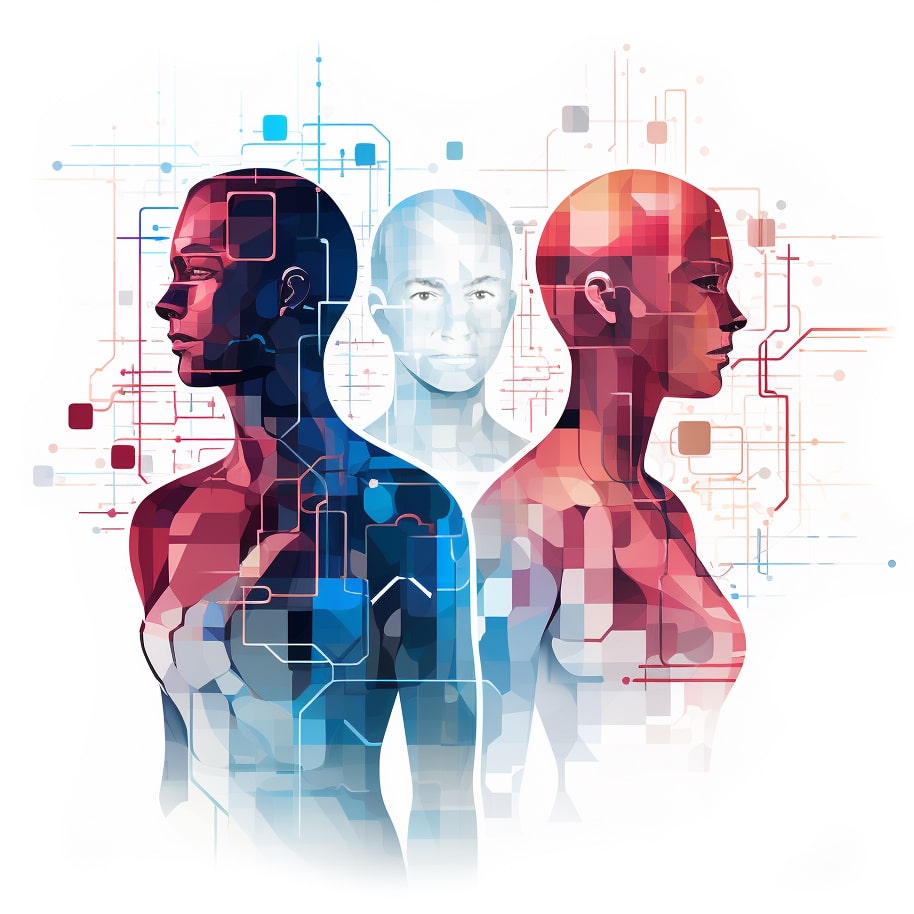 The JEAK Collective – an incredible alliance of curious minds, AI/tech enthusiasts, academics, developers, and innovators. The JEAK Collective is the backbone, the driving force, and the beating heart of JEAK. It's the robust community behind the creation, curation, and continuous updating of our expansive AI web directory.
Our journey commenced in 2001, with our founder, Dani Tadmori, a web developer, and media producer, at the helm. As the internet grew, it quickly became a chaotic whirlpool of information. Amid this noise, the need for a focused, uncluttered space to access relevant knowledge became increasingly evident. This realization led to the evolution of JEAK into an ever-expanding directory. With our community's continuous contribution, we've grown from a web portal focused on content creation to an all-encompassing directory for marketers, technology experts, and skilled workers. And now, in 2023, we have taken a dedicated leap into AI.
The JEAK Collective comprises numerous contributors globally who play a critical role in shaping our web directory. They're the ones who diligently curate and update the top websites across multiple AI categories and subcategories. This crowd-sourced approach creates a melting pot of perspectives, insights, and knowledge, making our directory richer and more comprehensive.
From Academic and Research to AI in Media and Entertainment, our contributors cover the vast expanse of AI. They delve into various facets like AI Technologies, AI Applications, AI Ethics and Policies, AI Tools and Resources, and much more. Each category further expands into numerous subcategories, with meticulous attention given to every single one of them.
The JEAK Collective is more than just a team. It's an assemblage of passion, dedication, and commitment. Each member brings something unique to the table, whether it's their expertise, their perspectives, or their passion for AI. Their collective effort is what makes JEAK an invaluable resource for anyone seeking knowledge in AI.
Being a part of the JEAK Collective is being part of a global mission. A mission to simplify AI knowledge, to break it down, to make it accessible and easy to understand. It's a mission to help individuals, businesses, and communities Jump Easily At Knowledge.
Moreover, the JEAK Collective shares the common belief that knowledge should be shared freely and that everyone deserves access to quality information. This belief is what drives us to maintain an open, community-driven platform where knowledge is not confined but shared, enriched, and expanded.
But the JEAK Collective is not solely about AI. It's also a testament to our dedication to digital media, a reflection of our origins. Our web directory is complemented by our subsidiary radio streaming service, providing a rhythmic backdrop to our users' exploration of AI. The diverse music selection, designed to energize and help users focus, embodies the energy and dynamism of the JEAK Collective.
The JEAK Collective embodies the spirit of cooperation, collaboration, and community. It shows the incredible things that can be achieved when diverse minds come together for a common goal. It proves that when we work together, we can create something truly remarkable – a resource that makes AI knowledge accessible to all.
Being a part of the JEAK Collective is more than contributing to a web directory. It's about being a part of a broader mission. It's about helping shape the future of AI, making it accessible, and playing a part in driving its evolution.
As we continue on our journey, we extend an open invitation to join the JEAK Collective. Whether you're an AI expert, an enthusiastic beginner, a developer, a researcher, or simply someone with a passion for AI and technology, there's a place for you in the JEAK Collective.
The strength of JEAK lies in the collective – the people behind it, their passion, their dedication, and their unwavering belief in the power of shared knowledge. The JEAK Collective is not just about building a web directory; it's about building a community. A community driven by passion, powered by knowledge, and united by a shared vision.
As part of the JEAK Collective, you're not just contributing; you're making a difference. You're helping democratize AI knowledge, empowering individuals, businesses, and communities to navigate the AI landscape with confidence. Together, as the JEAK Collective, we are paving the way for a future where everyone can Jump Easily At Knowledge.
Welcome to the JEAK Collective. Together, let's shape the future of AI knowledge.